Tecweigh needed a smart top-to-bottom reworking of their business site, and I won out over an array of bigger-agency bids.
Using a smart mix of modern tech and familiar tools, I delivered a standout site on time and on budget that does the job for the company and its clients.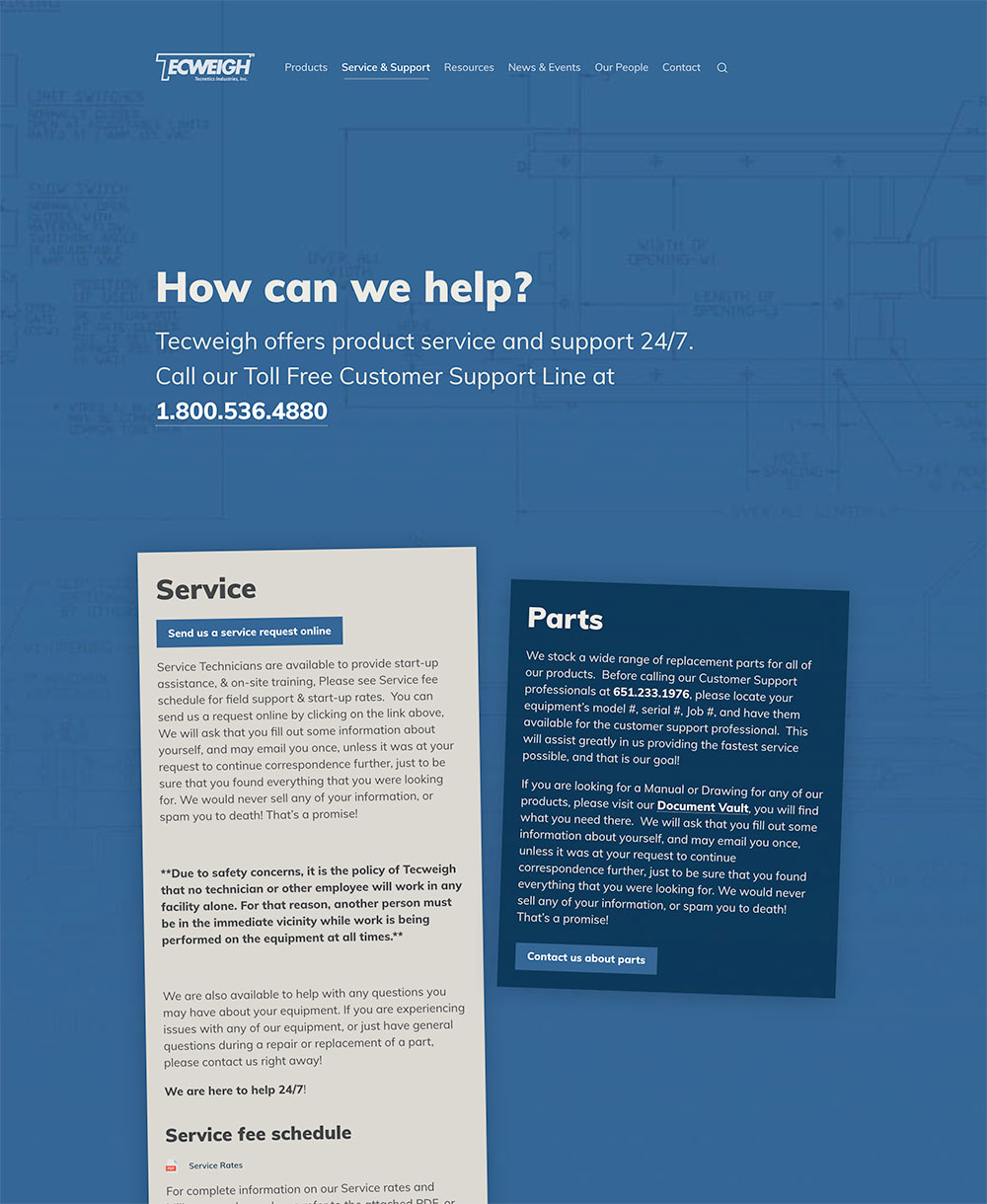 The Tecweigh Rep Finder makes use of React and a carefully crafted custom API to display an incredibly complicated set of data in a consistent, flexible, responsive, and fast interface.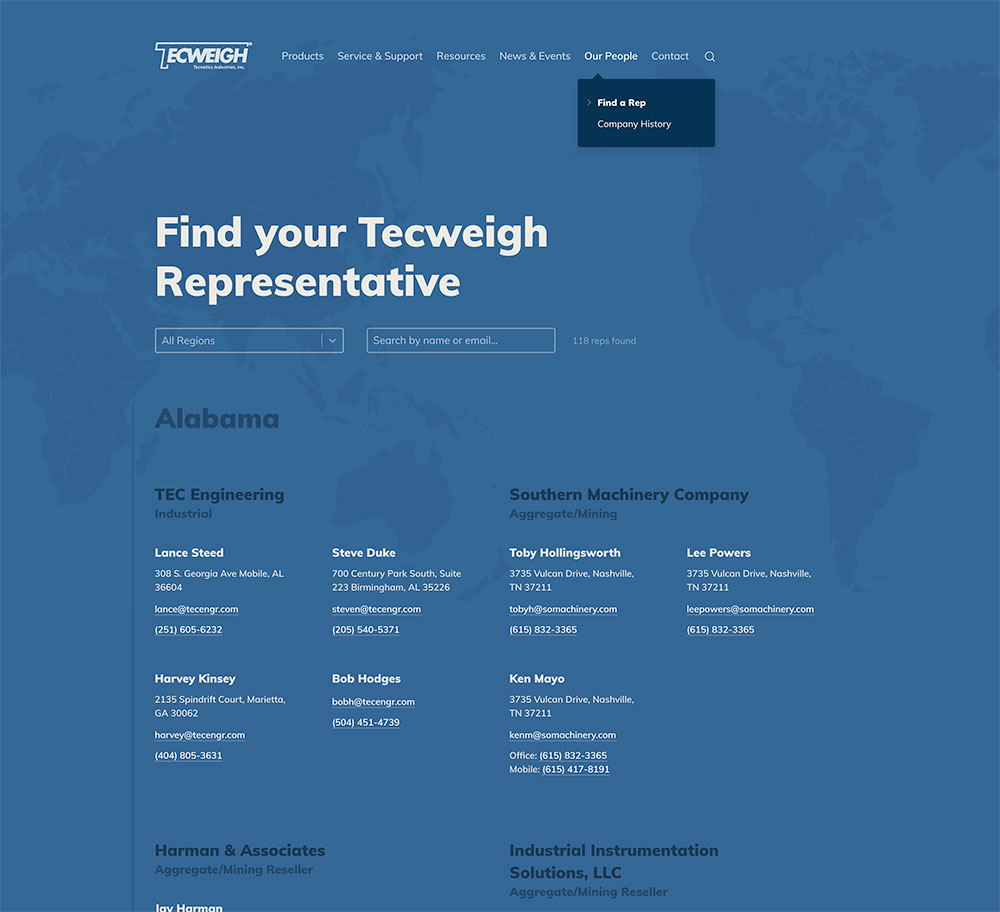 Server provisioning and deployment happens in a flash with Trellis, a brilliant bit of Vagrant-based tooling from the Roots open-source community.