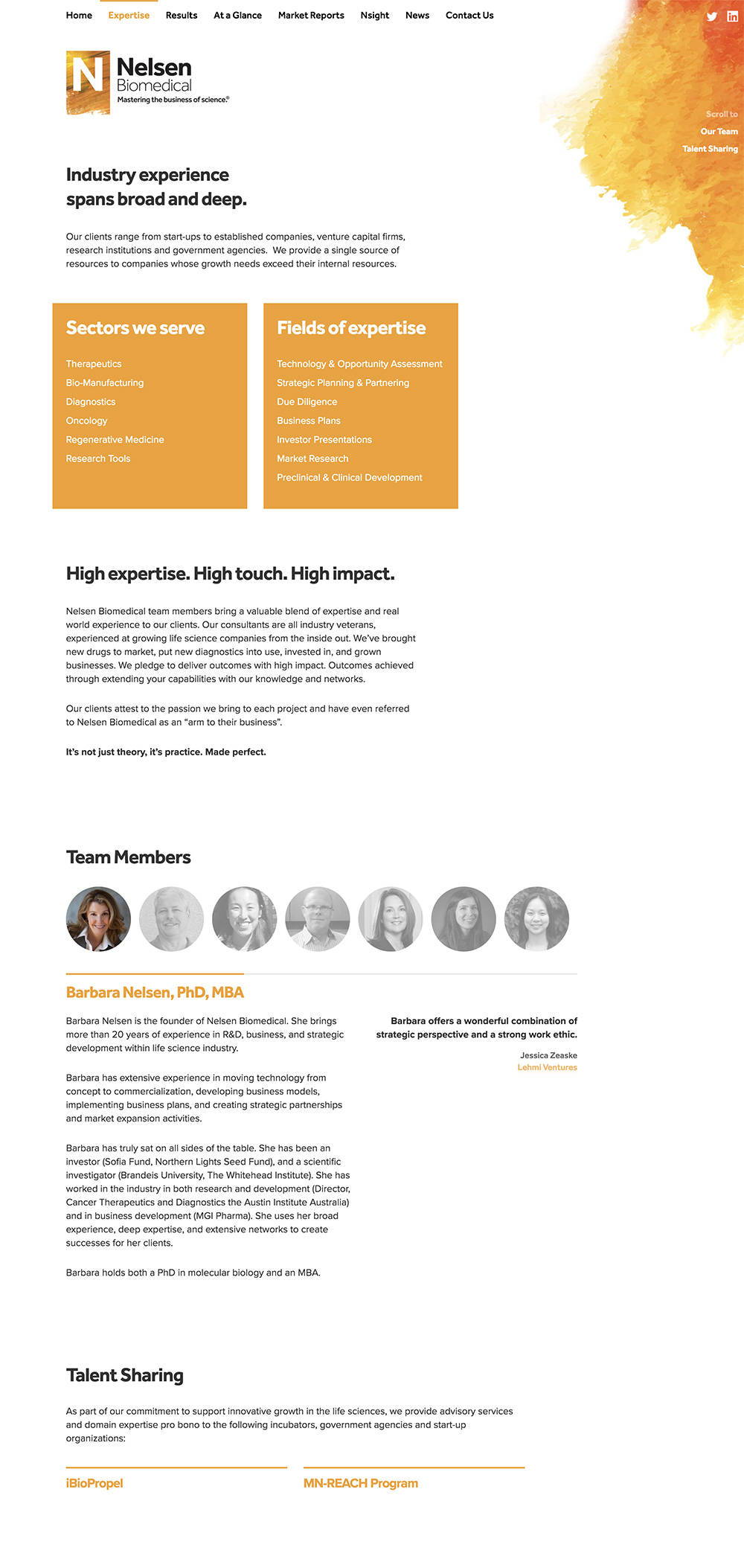 I initially came to the table to provide advice on a few small website changes. However, after asking the right questions, we all realized that the business need here was much larger.
As a first step, I produced a bright, bold identity package for Nelsen Biomedical that's a brilliant attention-getter in an industry of boring greys and blues. Nelsen leads the industry, and deserved a brand to match.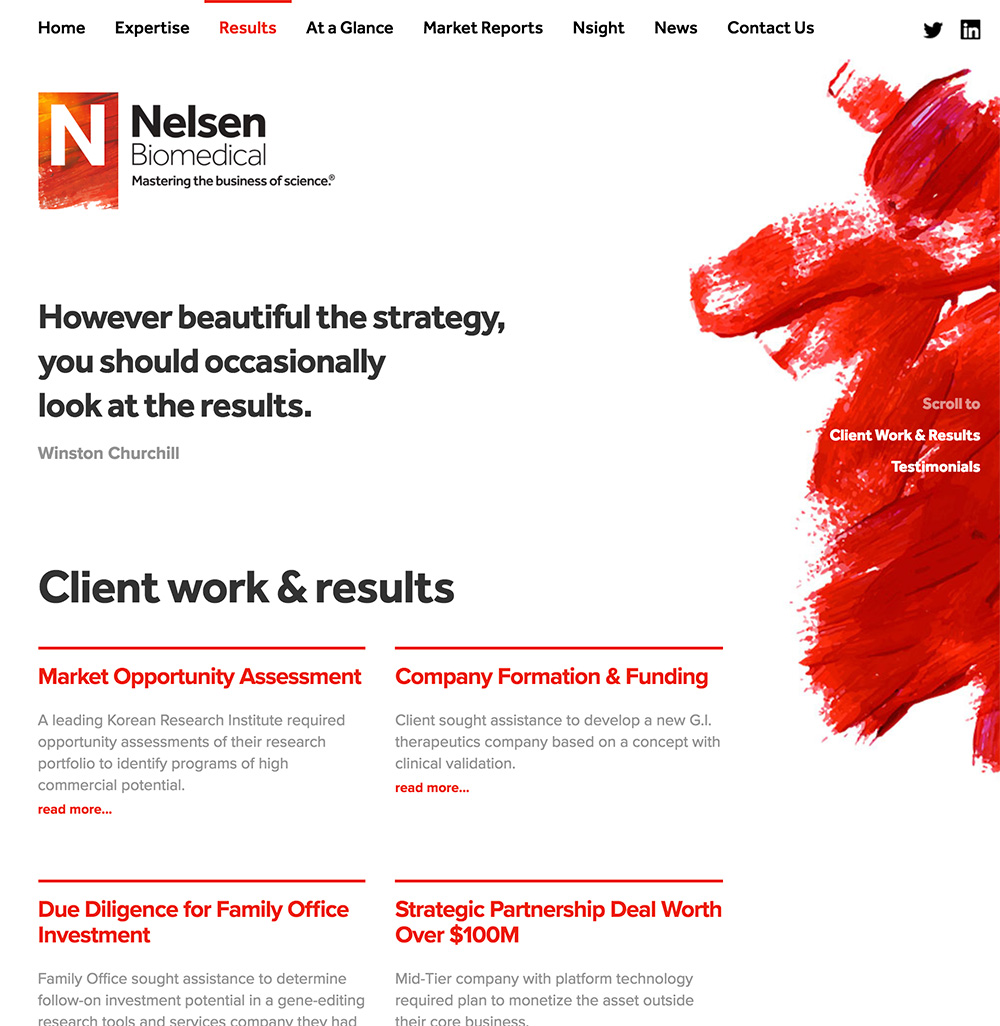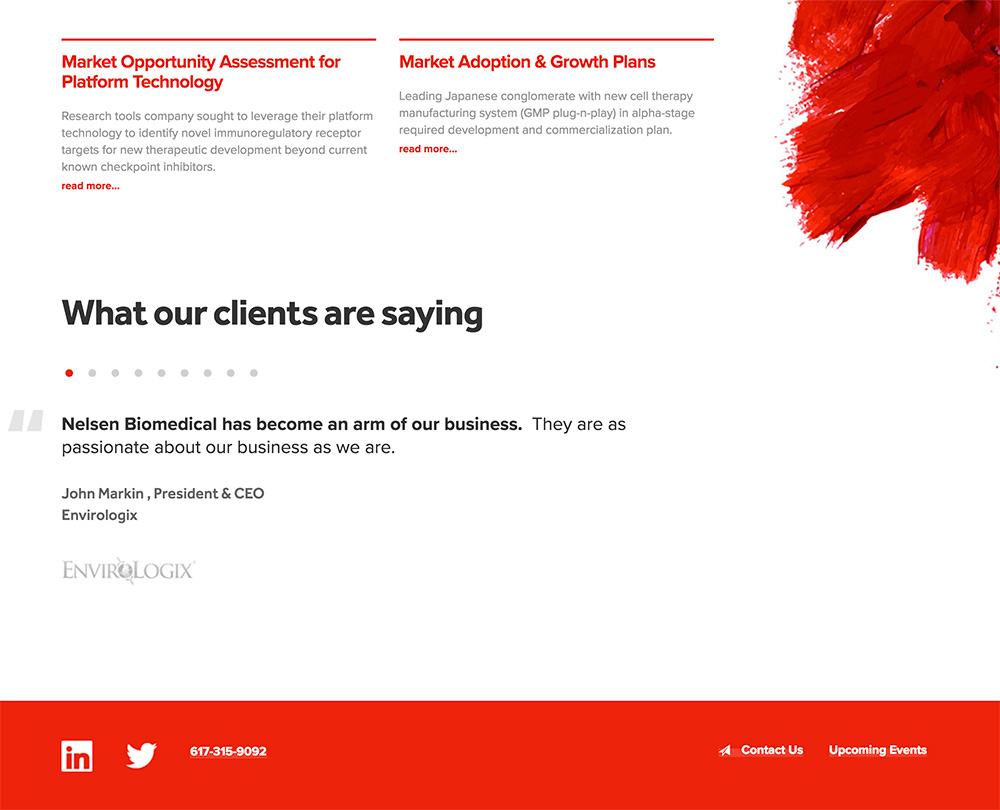 Once we agreed on the right feel, I took on redesigning and rebuilding the public online face of the company. The results have been unambiguous: more qualified leads, more reports sold, more ideas communicated well, more people impressed from the get go.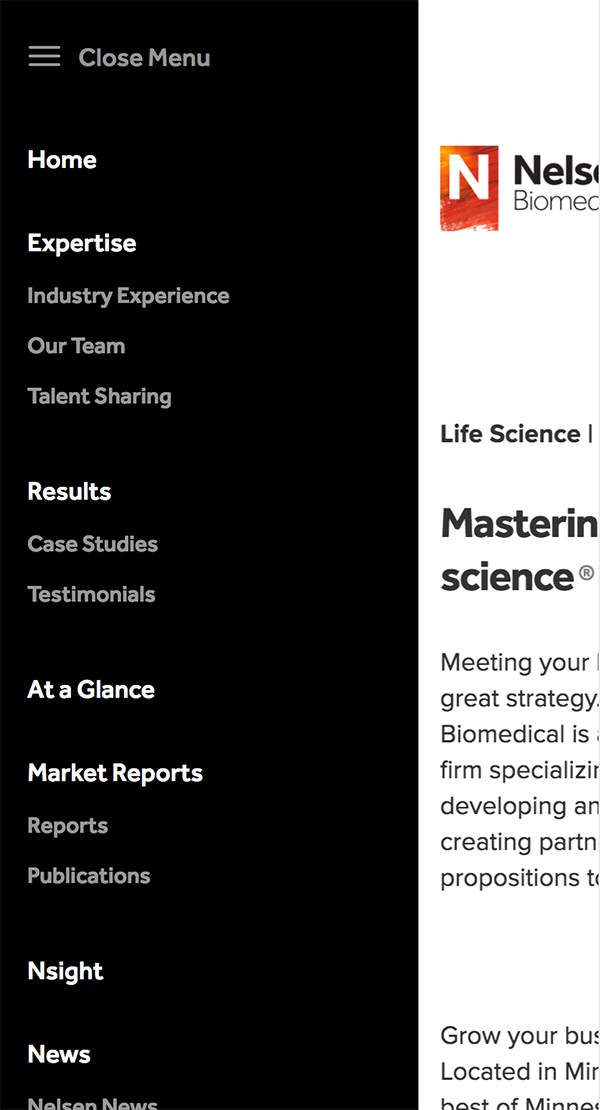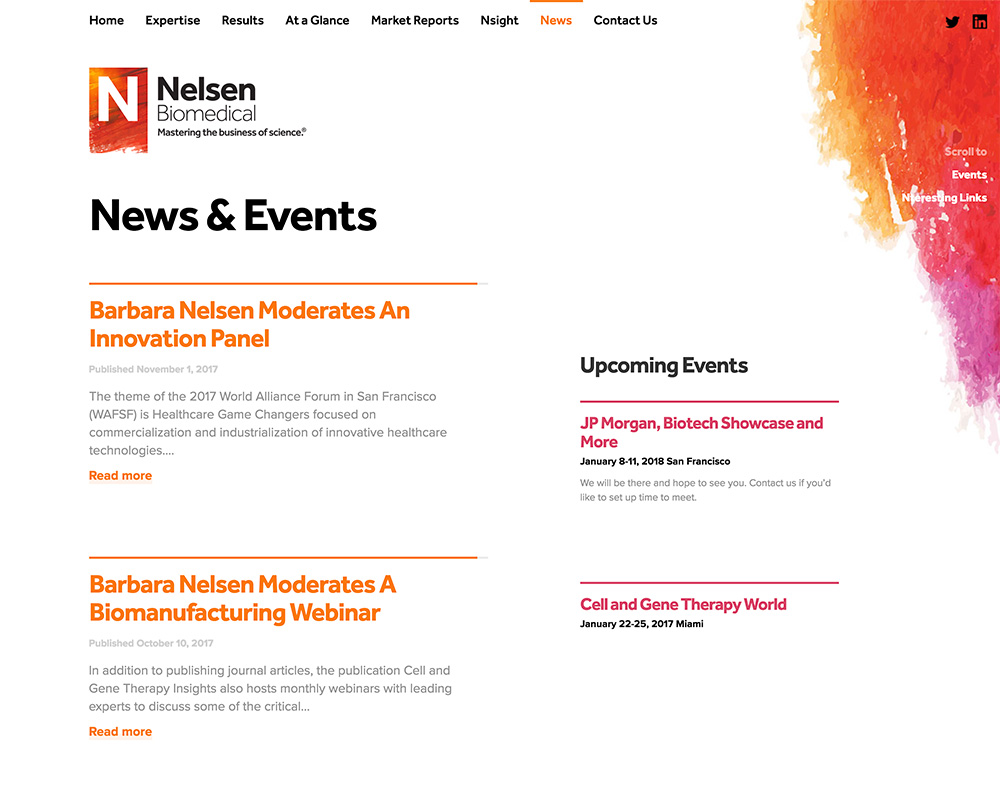 It's been exciting to find new ways to transform dry data into a compelling story.
When it was time to produce a report on business moves in the CAR-T space, I took their spreadsheet of research, scripted a transformation to JSON, then employed Craft to rapidly populate a beautiful print-ready layout in Sketch.
Voila - huge time savings, and all while preserving my ability to fine-tune the final result.