Working alongside the expert designer Karen Kopacz, I took on web app development tasks for an innovative chef-driven subscription service in need of an MVP.
We got Goosefoot to market on schedule with a customized Squarespace site and a lean, focused Node.js build.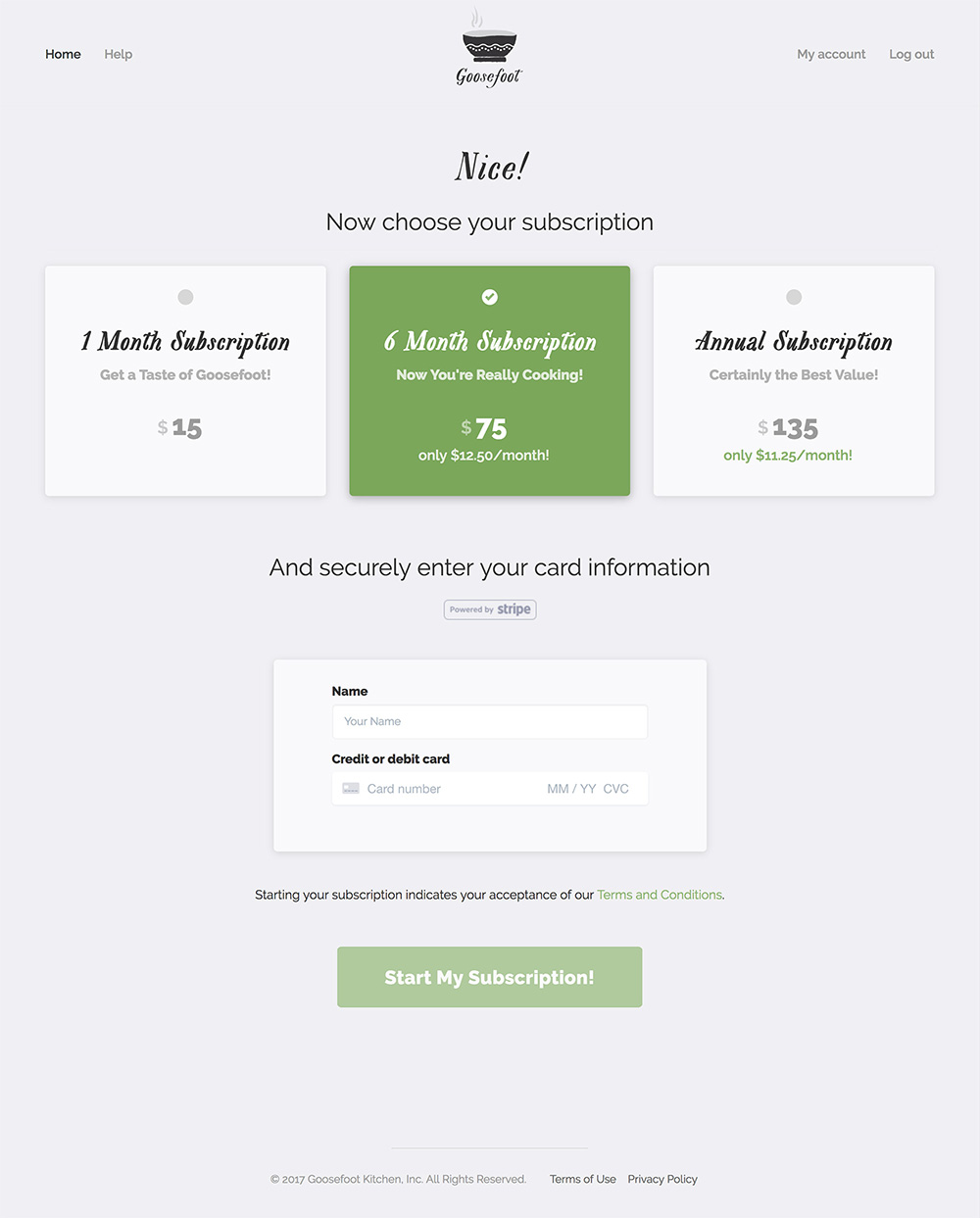 In just a few short months, I wired together recurring payments, transactional email, simple dashboards, customer management, file uploads, and recipe archives into a delightful service for food-smart families.
Karen led design and marketing website development, and our coordinated efforts resulted in a lovely subscriber experience.